Episodes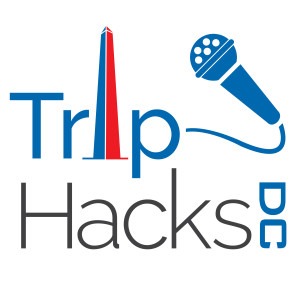 Thursday Jul 01, 2021
Thursday Jul 01, 2021
Washington, DC visitors all know about the major sites - the monuments, memorials, museums and historic places. But there is so much more out there! There is an entire "secret" side of Washington, DC that many visitors, and even some locals, never truly discover. A new book tells the stories of some of the places.
In this episode Rob welcomes Washington, DC based author JoAnn Hill to the podcast. JoAnn is the author of the new book Secret Washington, DC: A Guide to the Weird, Wonderful, and Obscure. She is an avid traveler and foodie who writes about her global travel adventures on the blog dcglobejotters. She is also an educator, former DC public school teacher and founder of the tutoring company Capitol Teachers. You can follow JoAnn on Instagram.
Full show notes are available on the Trip Hacks DC website.